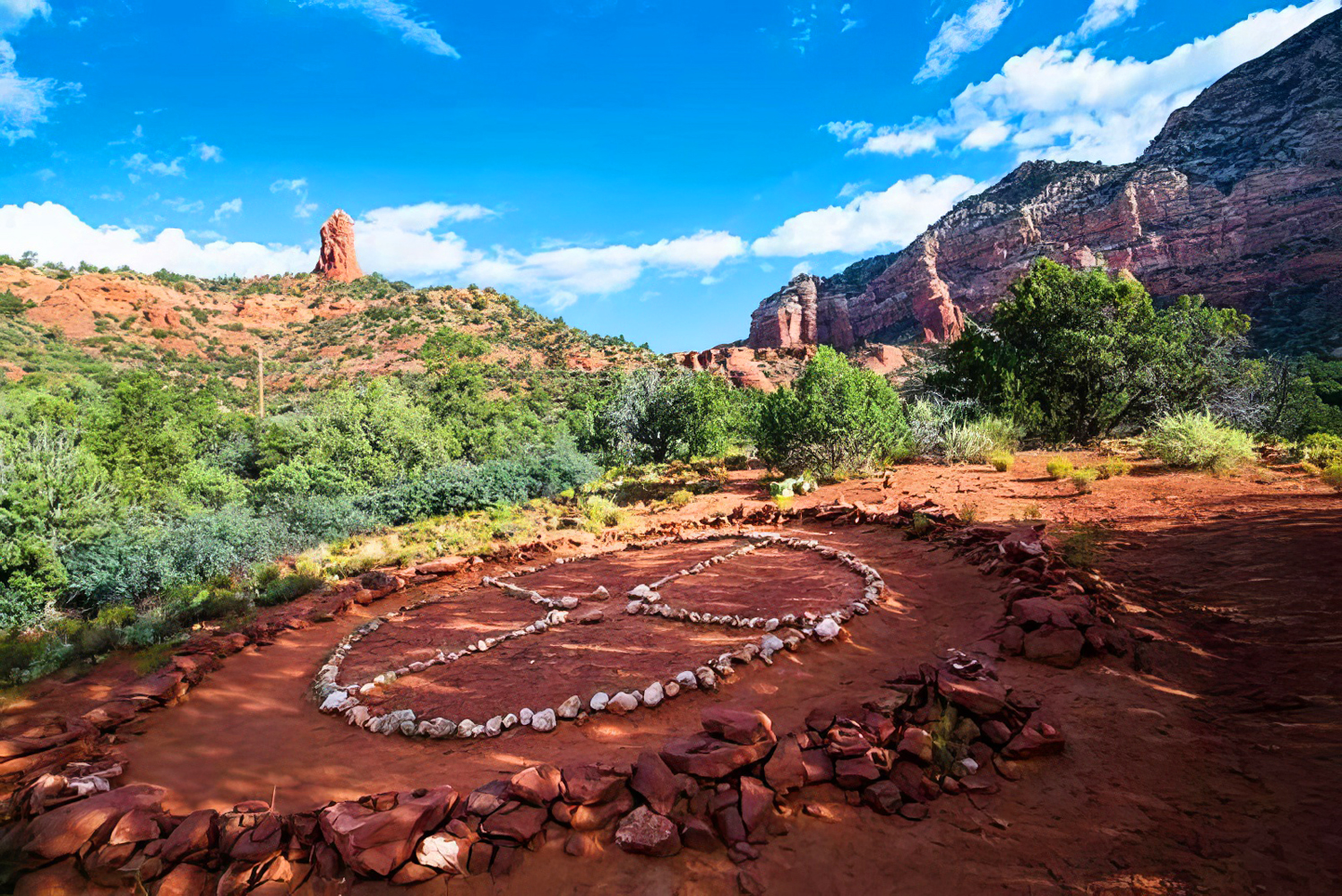 Honoring All Indigenous People

Today is Indigenous Peoples Day! We honor the histories, cultures, contributions, and resilience of contemporary Native peoples.
KPC resides on Manahoac and Piscataway land in what is now known as Montgomery County, Maryland. May we honor and uphold this sacred land as we continue to learn about indigenous resistance to settler colonialism with the aspiration to end suffering for all beings.
The Amitabha Stupa and Peace Park in Sedona Arizona, where this photo of the medicine wheel is taken, is on Hohokam, Hopi, Pueblos, and Western Apache land.
The medicine wheel is an ancient Native American symbol used to represent the Circle of Life, and in the larger sense, it is a map of the Universe and the spiritual powers within it. In the center of the wheel is a circle of 7 stones which are referred to as the 7 Sacred Dancers. They danced creation into manifestation as they danced around the Sacred fire which can be seen as our Sun.
From this center circle emanate the pathways of the 4 directions. Each direction has a guardian spirit and a teaching that corresponds to the 4 Seasons, 4 Elements, 4 Times of day, and the 4 stages of human life. Also included is the relation to the Sky Father above and the Earth Mother below.
The medicine wheel was placed on the land to honor the indigenous peoples of Sedona and the surrounding areas, namely the Hopi, Navajo, Yavapai, and Apache.