Miracle:  "a highly improbable or extraordinary event, development, or accomplishment that brings very welcome consequences."
Miracles are evident everywhere at KPC — Holiness Penor Rinpoche finding Jetsunma Ahkon Lhamo; a sustained prayer vigil that has been unbroken since 1986 praying throughout the day and night for the end of suffering in all forms; 15 stupas; and most recently the Guru Rinpoche Statue.  These and other activities of Jetsunma have brought very welcome consequences for sentient beings.
We have no way in an ordinary sense of calculating the benefit to the world of these and other of Jetsunma's actions because they are beyond measure. The Buddha's teaching does explain it for us: when we engage in meritorious activity the result is happiness for ourselves and for others.
Jetsunma has made KPC an engine for continually generating merit. She has invited us to be part of every one of these miracles.
Khenpo Norgay consecrating the Guru Rinpoche Statue at KPC Maryland 2022
H.H. Penor  Rinpoche, Jetsunma Ahkon Lhamo, and Mugsang Kuchen Rinpoche consecrating the Migyur Dorje Stupa at KPC Maryland 1995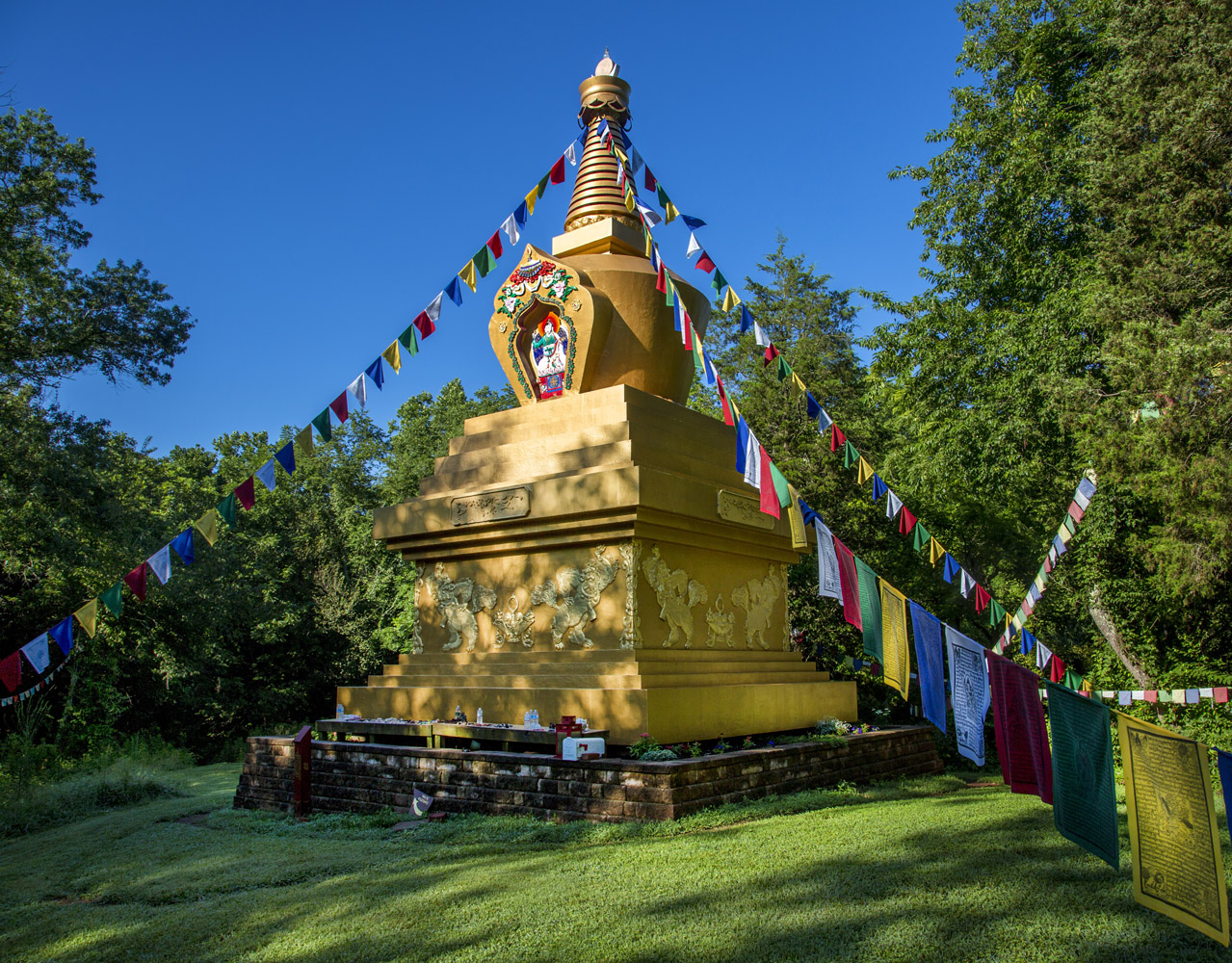 Migyur Dorje Stupa at KPC Maryland 
Shakyamuni Statue at KPC Maryland 2022
Amitabha statue at KPC Maryland

Our part has been to contribute financially and physically as these miracles emerged. This work continues. We have a goal of raising $100,000 by the end of the year for the General Fund. To date we have raised $42,137. You can help today with a one-time donation by clicking below or make it an automatic monthly donation which helps us continue the mission of Jetsunma and KPC so we can always be ready when the next miracle emerges!

Thank you so very much for your support.
And if you cannot give right now, that's OK. You are always welcome to enjoy all that is offered. And thank you for understanding that we have to ask for donations occasionally.